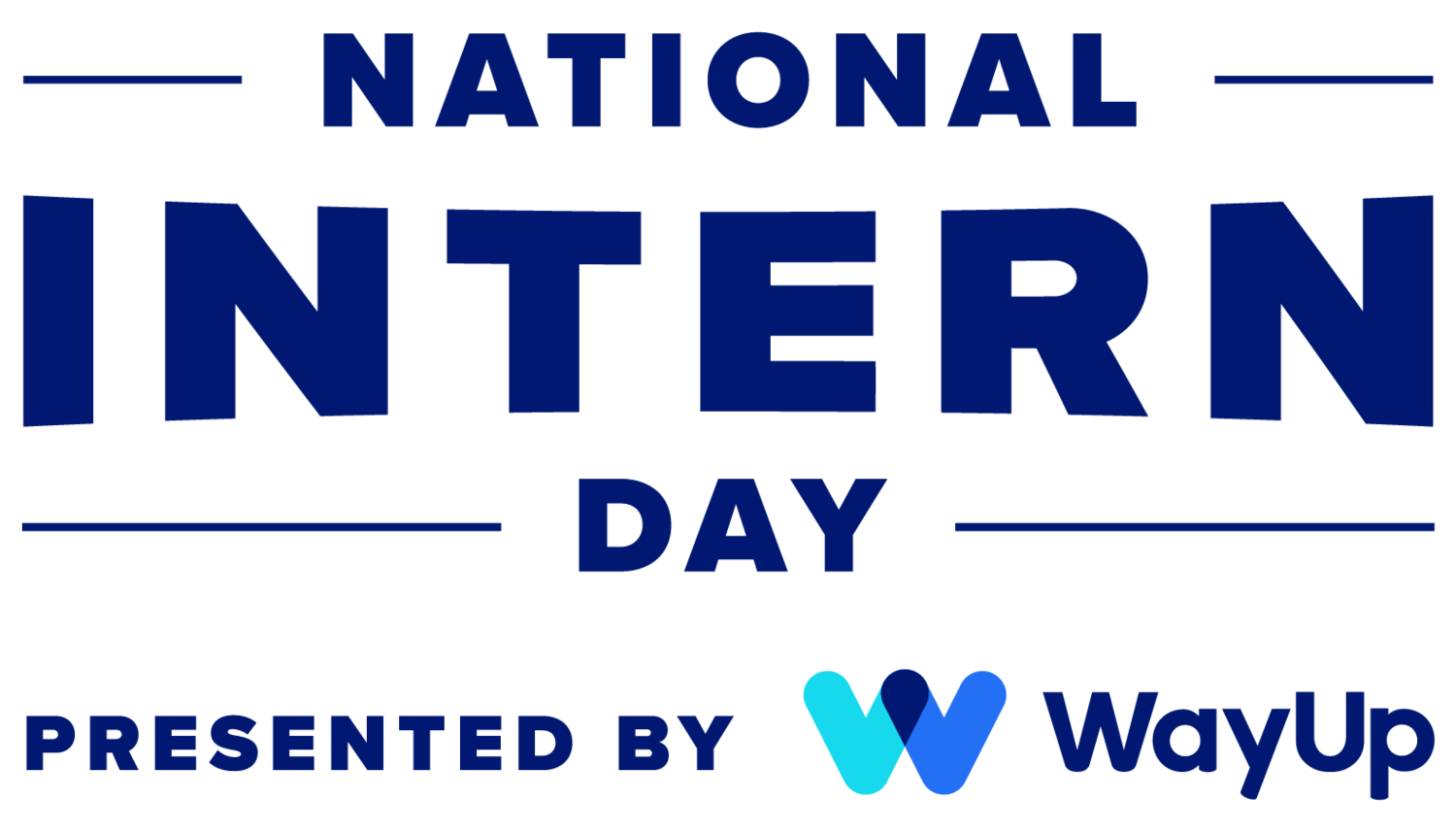 July 29 is National Intern Day! Senator Castro was excited to have two interns helping in her district office this summer. Read more about Ben and Jada here.
Ben Heigl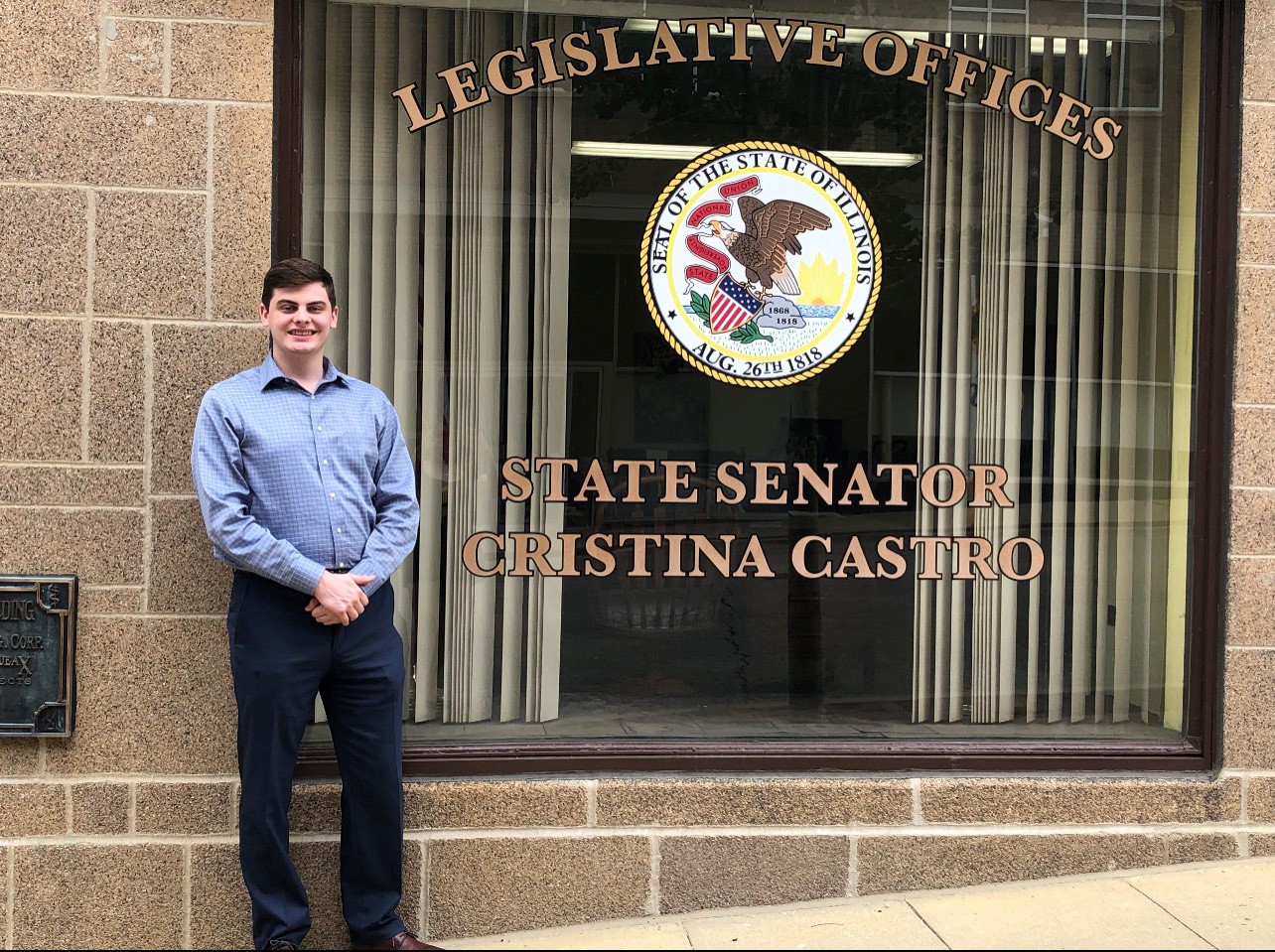 I was born and raised in the nearby city of Naperville. I went to Meadow Glens Elementary, Madison Jr. High and finally Naperville Central High School. Once I graduated, I decided to study in the lands of all Illinoisans' enemies: Wisconsin. I attended Marquette University in Milwaukee and got my degree with honors in Interdisciplinary International Affairs (with a focus in economics) and History. While at Marquette, I became president of our Model United Nations chapter and stayed a proud Bears fan!

While summer job hunting, I knew I wanted to have a job in local or state government after I graduated. After reaching out to a variety of local senators, Senator Castro's office contacted me with a position as an intern. I've loved being able to apply my skills from university in a real world environment, drafting policy for legislators and communicating with constituents alongside the Senator. My experiences in Senator Castro's office gave me an outstanding and unique perspective on state government work which I couldn't attain in University.
I enjoy exercising and hanging out with friends whenever I am not working at the senators office or at my other part time job. Cooking has also been on my list of skills I want to improve, as well as relearning basic communication after a year and a half in lockdown! Other than that my favorite sport is skiing and I have been to Europe a dozen times - none of them have been for skiing sadly, but instead for visiting family in Germany and vacationing.
Jada Hunter
I am from Chicago and now live in Elgin. I am going into my junior year at South Elgin High School where I am also a part of the Beacon Academy to enhance my skills in media content creating. I've been looking into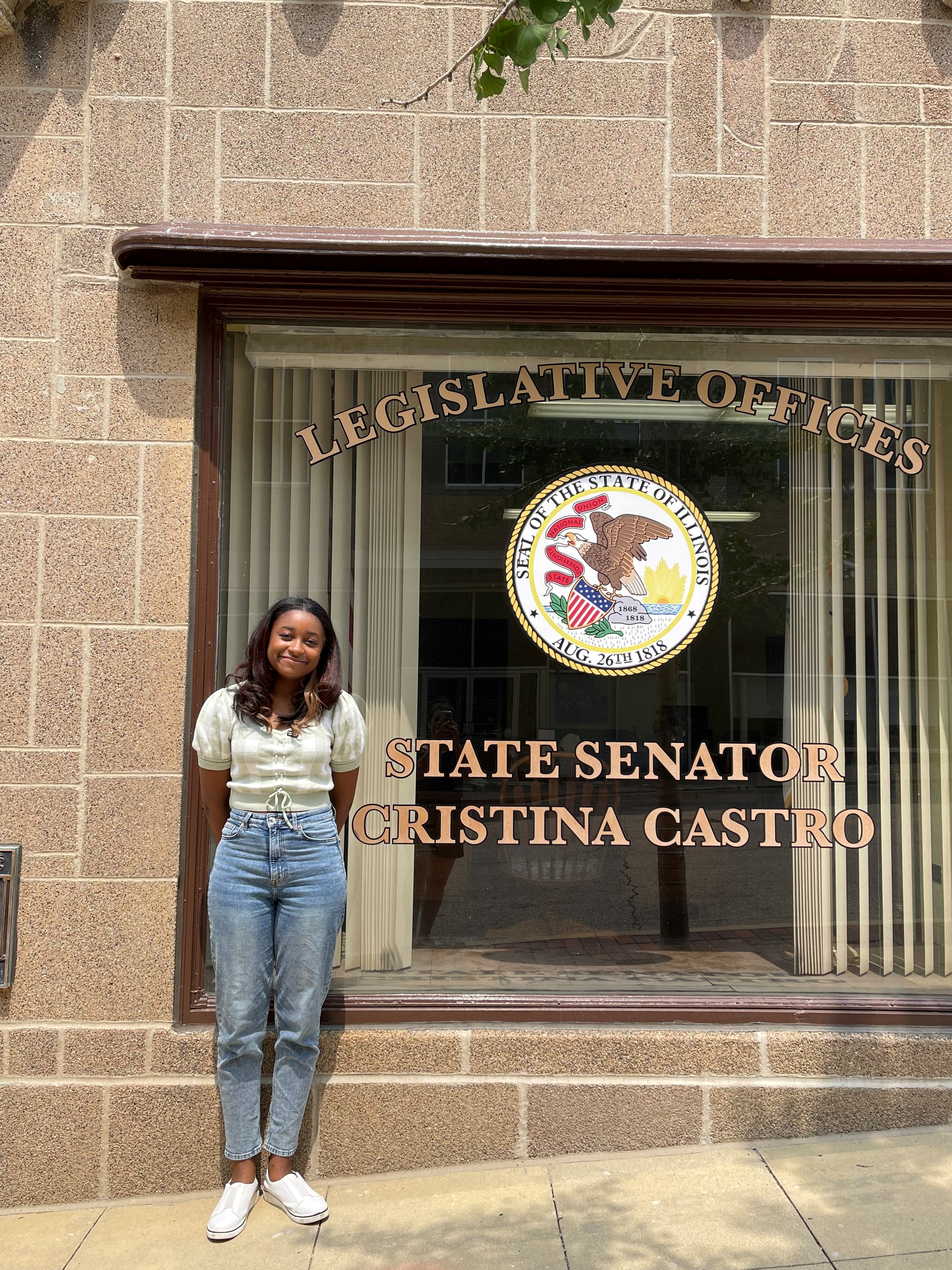 different colleges including HBCUs like Howard University and Grambling State University. I am interested in studying political science, and I would also like to take classes that can help with my communication skills.
After the internship, I plan to continue working as hard as I can with sports, school, and more. While I do see myself going into politics, I also am interested in getting into the field of communications since I enjoy talking to others and getting to know people. My favorite part of my internship with Senator Castro has been being around my coworkers and learning more and more on the job. I have also loved helping with the events like the recent Shred Day event. I think this internship will help me reach my goals because it challenges me to get out of my comfort zone, and it's taught me to be more confident.
In my time outside the internship, I am involved in volleyball through my school as well as in a club team called Future. I also sing and volunteer at my church, and I enjoy spending my time with my friends that have the same interests. My hobbies are hanging out with my friends, shopping, playing volleyball, watching TV, and listening to music of any genre.
Category: Uncategorised