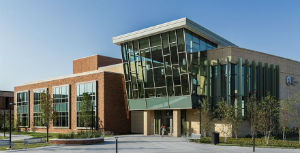 SPRINGFIELD – Secretary of State and State Librarian Jesse White announced yesterday that the Illinois State Library is awarding 15 libraries an Illinois History-Digital Imaging grant.
In Senator Cristina Castro's (D-Elgin) district, Elgin Community College's Renner Academic Library will receive $10,356 for the "The Gil Renner Collection: Insight into the Genesis of the Illinois Community College System," project.
"Protecting our state's historical and cultural collections is essential for Illinois' future," Castro said. "History is such a vital part of our state and making it more accessible is important, especially for younger generations trying to connect with the past."
Libraries were awarded the grant to carry out projects involving the selection, digital capture and storage of significant historical and cultural collections. The collections will also be available through the Illinois Digital Archives database preserved by the State Library.
The award gives the library grantees up to two years to complete the project with the grant funds. More information regarding the Illinois History-Digital Imaging Grant Program can be found here: http://www.cyberdriveillinois.com/departments/library/grants/il-history-digital-imaging.html.
Category: Information