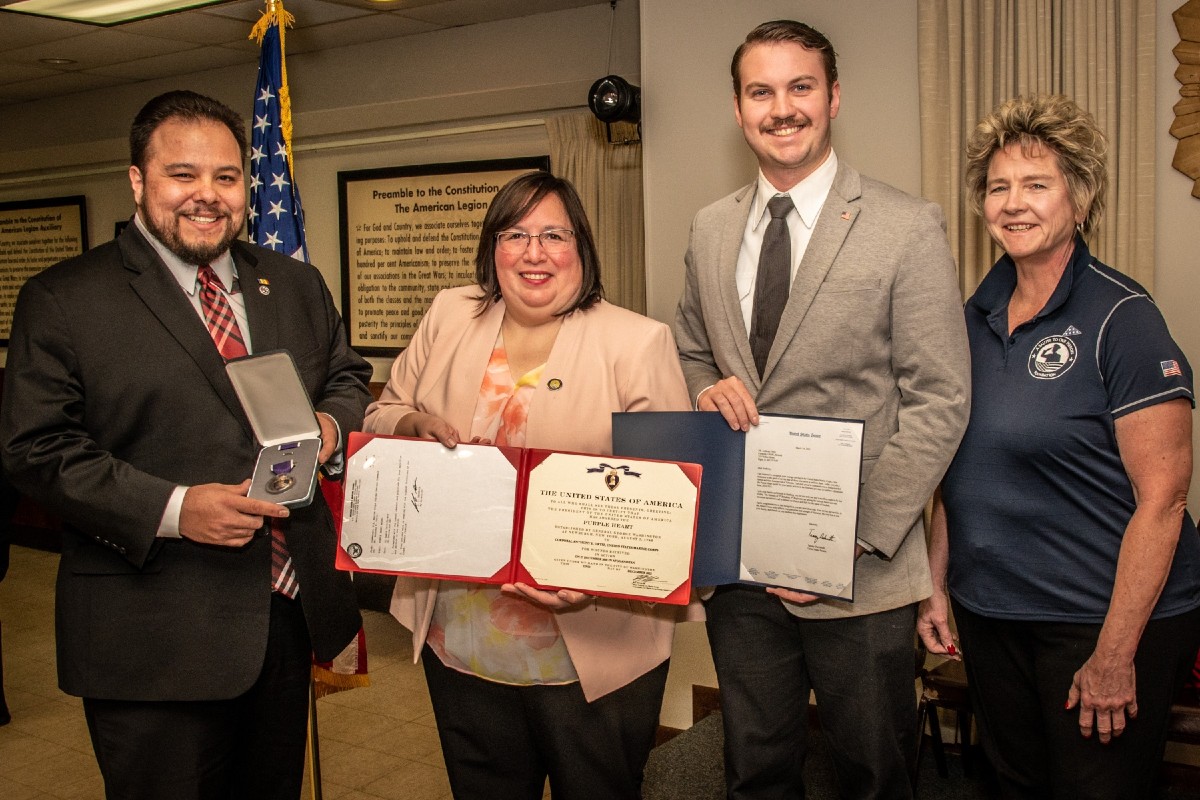 ELGIN – State Senator Cristina Castro will host an award ceremony on March 1 to present a Purple Heart medal to its rightful owner.
"My staff worked in close collaboration with Senator Tammy Duckworth's office to receive this award for Mr. Ortiz, who served in the Marine unit that suffered the highest percentage of casualties during the war in Afghanistan," said Castro (D-Elgin). "Over 100 Marines in his unit have received a Purple Heart for their sacrifices and wounds sustained during deployment. It is time we honor all of the unit's sacrifices and show our deep gratitude to Mr. Ortiz and his family by presenting him with this rightfully-deserved medal."
Anthony Ortiz, who served in the 3rd Battalion, 5th Marine Regiment deployed to Sangin, Afghanistan between 2010 and 2011, will be presented with his Purple Heart on Wednesday, March 1 at noon. The event is open to media and will take place at the American Legion Post 57 in Elgin.
The Purple Heart is awarded to those who are wounded or killed during war or in a terrorist attack. It is the oldest U.S. military decoration, with its first award coming from General George Washington on Aug. 7, 1782.
Read more about the ceremony here: https://www.chicagotribune.com/suburbs/elgin-courier-news/ct-ecn-elgin-purple-heart-awarded-duckworth-st-0303-20230302-zwibnkfuhbcwxcmcgtfwcgnabu-story.html