Published: 26 August 2019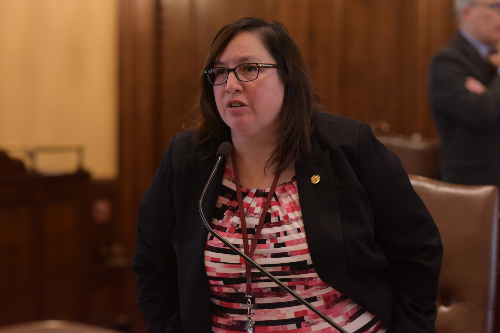 ELGIN – Illinois consumers will receive their rebates in a fair way, thanks to Senator Cristina Castro's bill that was signed into law Friday.
House Bill 2156 makes it unlawful for retailers to offer consumers a rebate made on a store-value card – where the amount is on the card and not connected to a financial system – that charges inactivity fees or other post-issuance fees.
"If a consumer is owed money from a rebate, they shouldn't be hindered by dormancy fees," said Castro (D-Elgin). "It is unlawful and unfair. Consumers shouldn't be at risk of being charged for getting a rebate. That is their money."
In the past, companies would issue a rebate in the form of a check to a consumer. Under current law, if the check is not cashed within three years, the company is required to turn the amount of the check over to the Treasurer's Office as unclaimed property.
The State Treasurer and the Attorney General have worked together to protect Illinois consumers who have money owed to them from rebates.
House Bill 2156 is effective immediately.
Category: News