Published: Wednesday, March 08, 2023 01:31 PM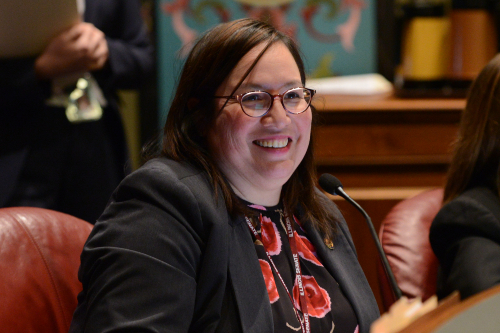 SPRINGFIELD – A resolution sponsored by State Senator Cristina Castro that establishes March 8, 2023 as International Women's Day in the state of Illinois passed the Senate on Wednesday.
"This is an opportunity to join Illinois with the international community and officially recognize the progress we have made together for women's rights," said Castro (D-Elgin). "Women have contributed so much to our state and nation including serving in our armed forces, breaking barriers in the technology and innovation sectors, and fighting for equality for all people. Let us take the time to recognize and lift up those accomplishments today."
March 8 of each year is recognized as International Women's Day by countries around the world to celebrate the past, present and future achievements of women as well as the obstacles that women continue to face in their struggle for equal rights and gender equality.
Category: News