Published: 01 December 2022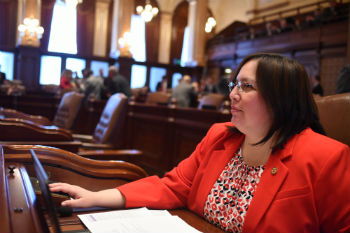 SPRINGFIELD – State Senator Cristina Castro voted for a bill Thursday that would clarify language in portions of the Pretrial Fairness Act and ensure a smooth transition to implementing the law.
"These historic reforms are a result of collaboration between a diverse group of advocates, law enforcement, states attorneys, victims' rights organizations and other stakeholders," said Castro (D-Elgin). "Today, along with my colleagues in the Senate, we voted to preserve and reaffirm the Pretrial Fairness Act's commitment to improving equity, safety and justice in our state's criminal legal system."
A joint effort, the bill provides clarification to common misconceptions spread about the Pretrial Fairness Act portions of the SAFE-T Act since its passage in January 2021. In recent months, a smear campaign against the law overwhelmed social media and headlines of fake newspapers, leaving many Illinoisans confused about what the law actually does.
Category: News