Para leer en español, haz click aqui.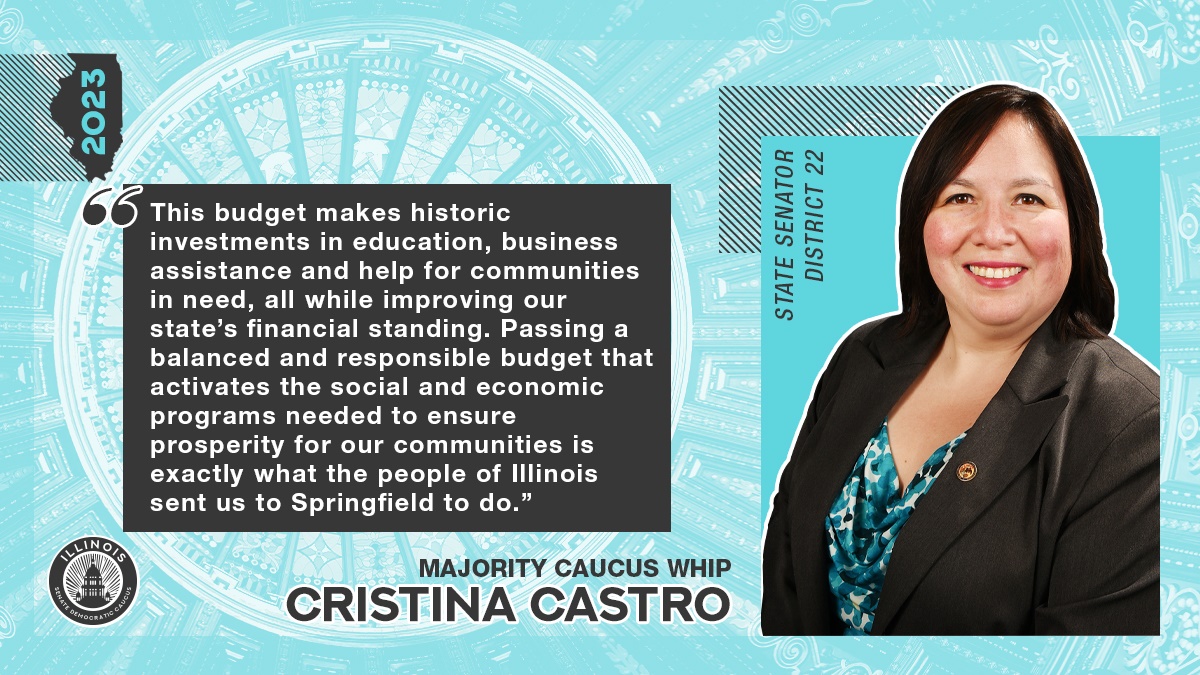 SPRINGFIELD – Following the Senate's advancement of the Fiscal Year 2024 budget, State Senator Cristina Castro (D-Elgin) released the following statement:
"This balanced budget makes historic investments in education, business assistance and help for communities in need, all while improving our state's financial standing. Record funding for financial aid will give thousands of students the chance to seek higher education, no matter their background. The highest funding increases for higher education institutions in more than 20 years will support the economic hubs that our colleges and universities fuel in their communities.
"Illinois' fiscal outlook has boomed thanks to the calculated spending decisions of recent years. We continue to move beyond the financial distress of the past by forging a new path forward: one marked by balanced budgets, extra pension contributions, credit rating upgrades, paying off our debt in advance and more – all steps that reduce liability for current and future taxpayers.