Published: 04 November 2019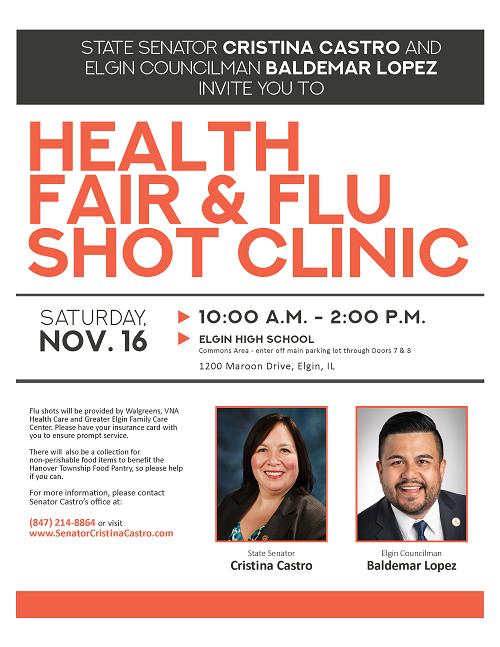 SPRINGFIELD – To promote health and wellness across local communities, State Senator Cristina Castro (D-Elgin) and Elgin Councilman Baldemar Lopez will co-host a Health Fair and Flu Shot Clinic this month.
"It's extremely important to stay healthy, especially during flu season, but it's often difficult to find the time to stay on top of your wellness," Castro said. "By centralizing several health and wellness providers into a single location, we're giving people the opportunity to receive some of the services they might otherwise be unable to obtain."
The Health Fair and Flu Shot Clinic will be held at Elgin High School on Saturday, Nov. 16 from 10 a.m. - 2 p.m. Castro and Lopez will be joined by several vendors, including Walgreens, VNA Health Care, the Kane County Teachers Credit Union, the Illinois Department of Health and the Illinois Secretary of State's Mobile Unit, who will provide health and wellness services to those in attendance. The event is free and open to the public, and the services provided will cater to all ages.
Elgin High School is located at 1200 Maroon Drive in Elgin. Those wishing to attend should park in the main parking lot and enter through Doors 7 and 8.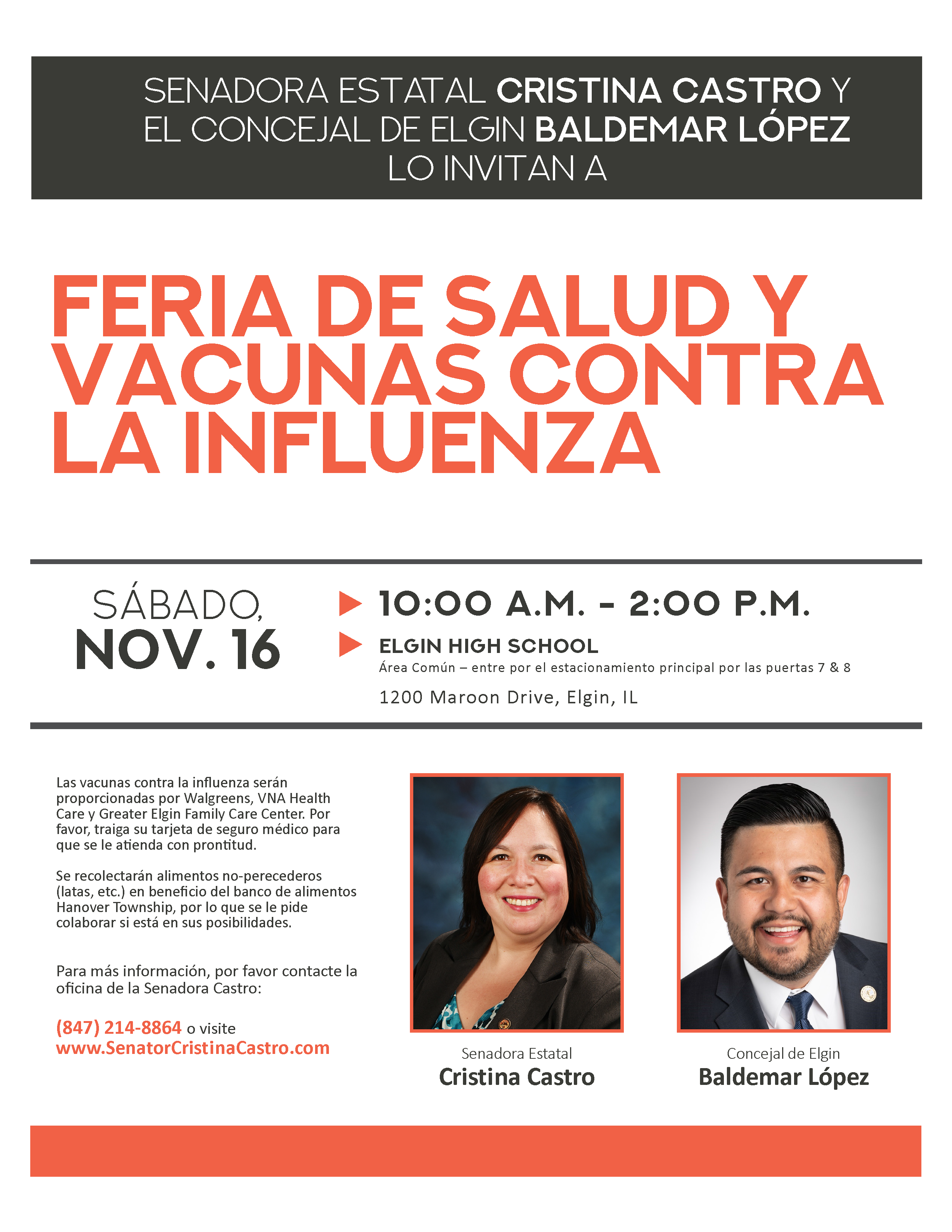 Category: News