Published: 30 January 2020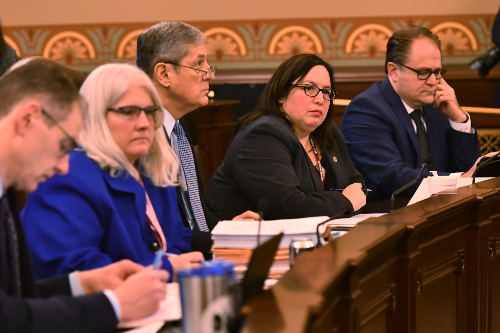 SPRINGFIELD – The Joint Commission on Ethics and Lobbying Reform met in Springfield Thursday to discuss ethics in government. State Senator Cristina Castro (D-Elgin) focused on exposing and rooting out conflicts of interest.
"Conflicts of interest threaten the integrity of our government and erode the trust that citizens have in it," Castro said. "The public, journalists and fellow legislators must be absolutely certain that when lawmakers are negotiating and voting on legislation, they're doing so in the best interests of the people of our state and not the best interests of their bank accounts."
Castro is among the lawmakers and reformers calling for an overhaul of the state's economic interest disclosure statements in an effort to better identify conflicts and encourage ethical behavior. These forms are intended to publicly disclose elected officials financial interests, but the current forms are routinely criticized as being outdated and vague.
Castro supports legislation that would overhaul the forms and make them relevant. The legislation is Senate Bill 2506 and is pending in the Illinois Senate.
"We need to ensure accuracy, truthfulness and transparency in statements of economic interest in order to fight the scourge of conflicts of interest," Castro said.
Category: News