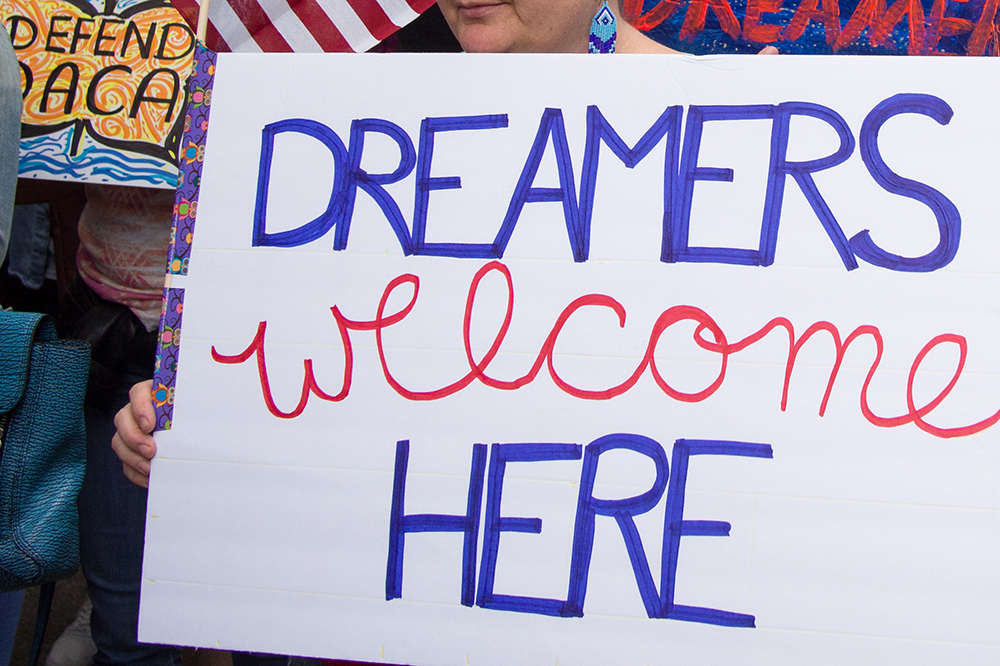 ELGIN – The Supreme Court of the United States struck down the Trump administration's attempt to end the Deferred Action for Childhood Arrivals policy. This effectively ends the push to give the federal government the legal authority to deport immigrants who came to the country illegally as children, also referred to as "Dreamers." State Senator Cristina Castro (D-Elgin) was relieved to hear the decision.
"Many Dreamers have established lives in this country, with jobs and families, and a deportation would risk completely uprooting that," Castro said. "They are undocumented through no fault of their own, and the purpose of DACA is to protect them. I'm so relieved that the decision made by the Supreme Court today is going to ensure their protection lasts."
The policy was implemented in 2012 under former President Barack Obama. It allows some individuals who are in the United States unlawfully after arriving as children to receive a renewable two year period of deportation deferment. It also gives the ability to obtain a U.S. work permit. In order to be eligible, Dreamers cannot have serious felonies or misdemeanors on their criminal records.
The program was expanded in 2014, and attempts to prevent the expansion were blocked by an evenly split Supreme Court, which had one vacancy due to the death of Justice Antonin Scalia. Scalia has since been replaced by conservative Justice Neil Gorsuch, causing many experts to believe the decision would fall the opposite way.
"I'm grateful the majority on the Supreme Court put politics aside and opted to do what is best for the Dreamers, their families and the country," Castro said.
The 5-4 majority ruling was written by Chief Justice John Roberts.
Category: News