Published: 22 September 2020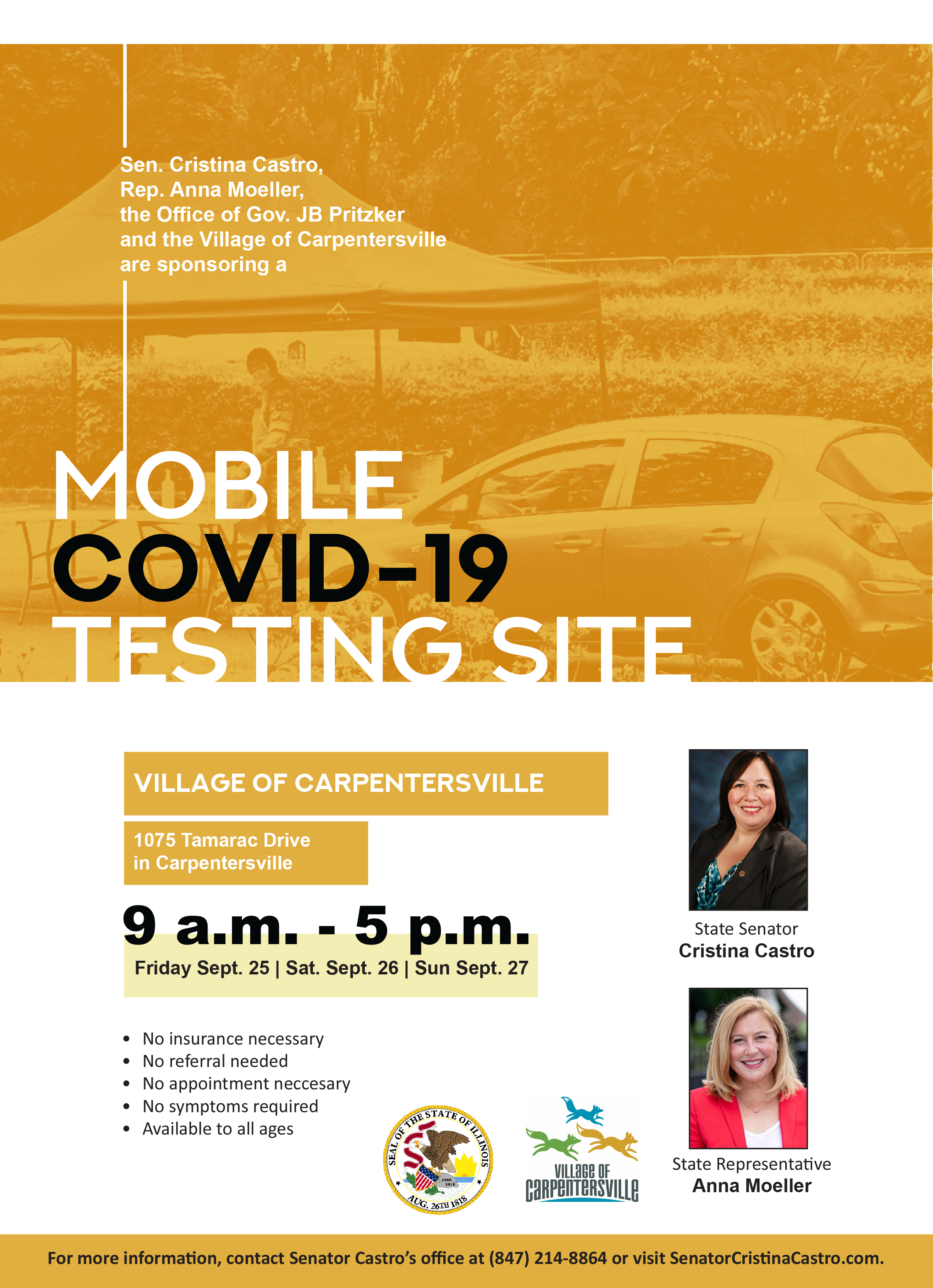 ELGIN – To help residents obtain tests for COVID-19, State Senator Cristina Castro is partnering with several other government officials and agencies to host a mobile testing site this weekend in Carpentersville.
"Getting tested for COVID-19 remains one of the most effective ways to prevent the spread, since those who test positive know that they should quarantine to avoid exposing others to the virus," Castro said. "The testing site we're sponsoring is open to anyone, and I encourage everyone to stop by and get a test."
Castro is sponsoring the testing site along with State Representative Anna Moeller (D-Elgin), Gov. JB Pritzker and the Village of Carpentersville. Located at 1075 Tamarac Dr. in Carpentersville, the testing site will be open between 9 a.m. and 5 p.m. this Friday through Sunday, Sept. 25 – 27. No insurance, appointments or referrals are necessary, and symptoms are not required to receive a test. The site will be available for all ages.
More information can be found at www.SenatorCristinaCastro.com.
Category: News