Published: 17 February 2021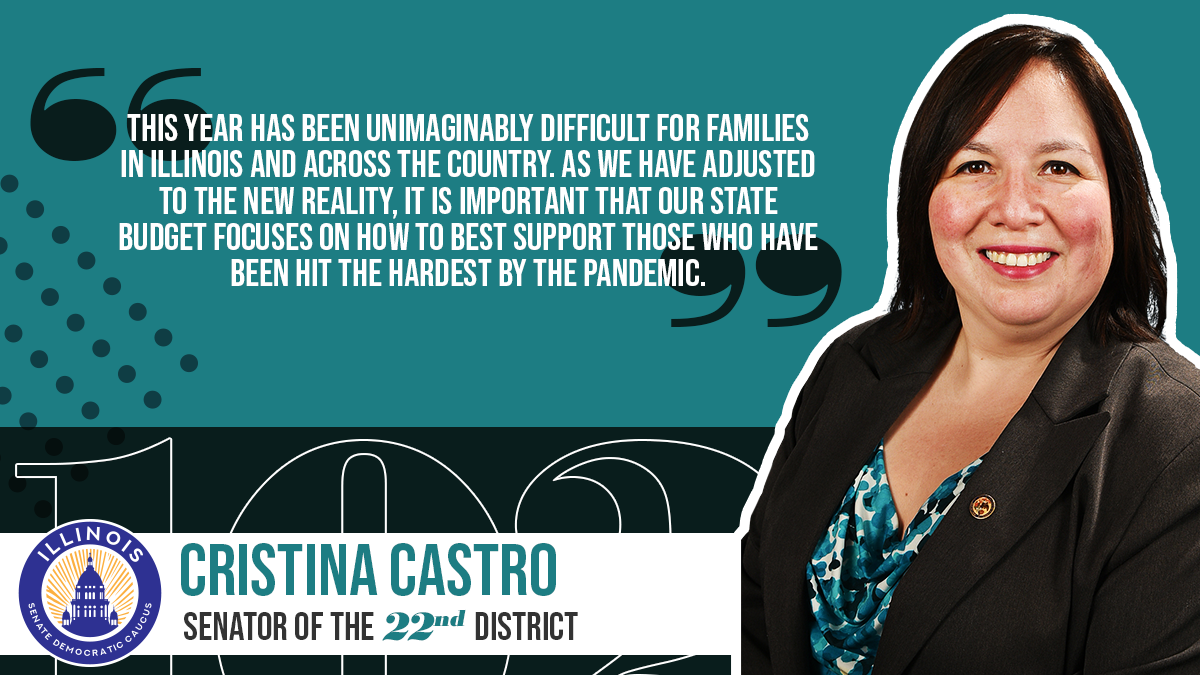 SPRINGFIELD – State Senator Cristina Castro (D- Elgin) released the following statement following Gov. JB Pritzker's budget address:
"This year has been unimaginably difficult for families in Illinois and across the country. As we have adjusted to the new reality, it is important that our state budget focuses on how to best support those who have been hit the hardest by the pandemic.
"While the budget proposal isn't perfect and we continue to negotiate how to utilize the funds that we have, I look forward to working with my colleagues to provide stability for residents of our state."
Category: News