Published: 20 September 2021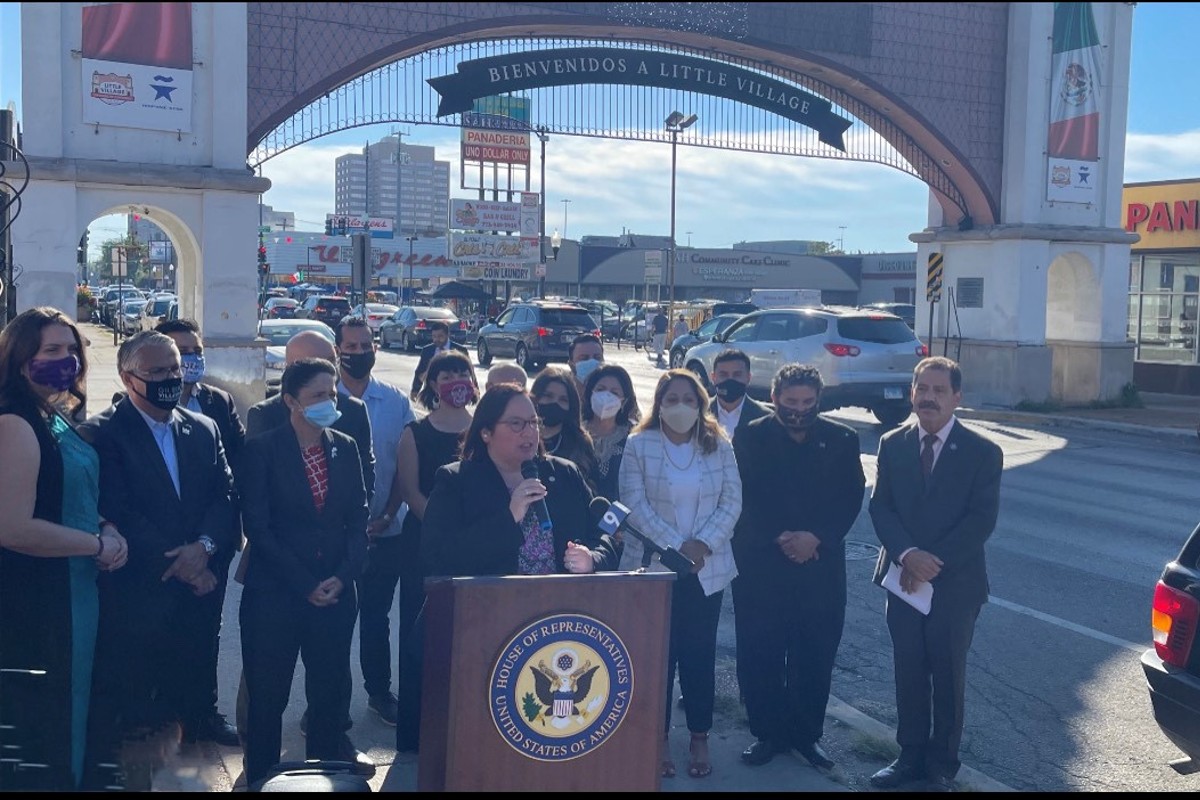 CHICAGO – To kick off Hispanic Heritage Month, State Senator Cristina Castro (D- Elgin) along with Congressman Jesús "Chuy" García and other state leaders launched the Latino Elected and Appointed Officials Coalition to boost representation throughout the state.
"Hispanic Heritage Month is the perfect time to push for increased investment in Latino communities across our state," said Castro, a second-generation Mexican-American. "The leaders in this coalition understand the historic struggles of people in the Latino community and will help be a voice for change."
Illinois saw a 15% increase in people identifying as Hispanic in the 2020 Census. In Chicago, Latinos make up the second largest racial group.
The growth of Latino communities in Illinois makes the need for an increase in investment in these communities even more relevant. The newly launched coalition is calling for equity in public schools; new youth development and workforce investments; and reforms in criminal justice, housing and health care.
"The launch of the Latino Elected and Appointed Official Coalition reaffirms our commitment to the Latino community and the millions of constituents we serve," said Congressman García. "Latinos are everywhere and we are a force to reckon with. Our diversity and numbers are our power, and we need to use that power to ensure our communities get the quality services and investments they deserve. By lifting the voices of the Latino community, we are lifting the future of not only our state but the country. We deserve and have earned a seat at the table where important decisions about our communities are being discussed."
The coalition was launched on Sept. 15, the first day of Hispanic Heritage Month, with a press conference attended by Castro, Garcia, Comptroller Susana A. Mendoza, and other Hispanic leaders from Illinois.
Category: News