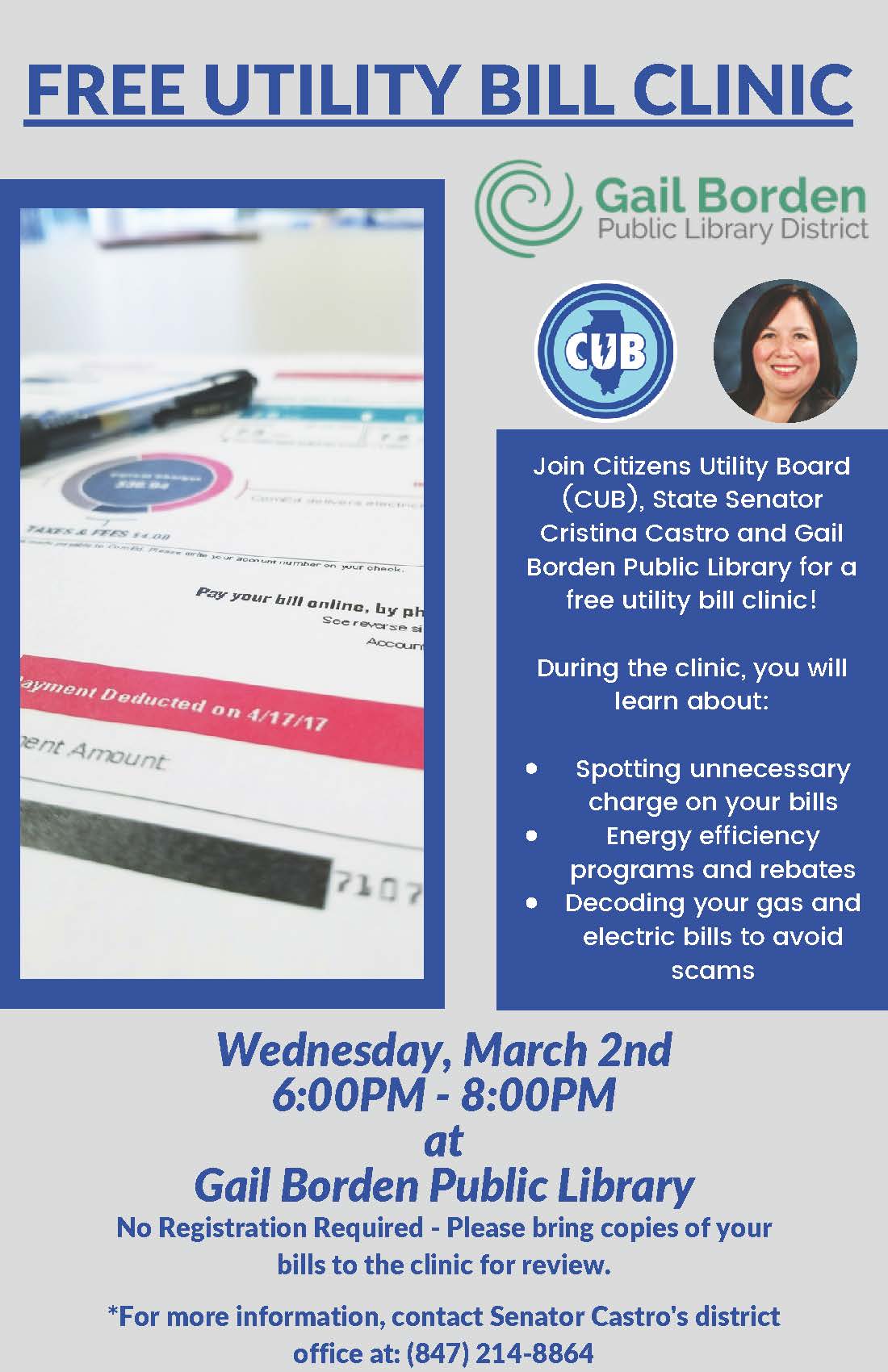 ELGIN – After hearing concerns from local residents about rising utility rates, State Senator Cristina Castro (D-Elgin) is hosting a free utility bill clinic with the Citizens Utility Board to help community members spot unnecessary charges and avoid scams.
"People are getting sticker shock every month when they get their utility bill," Castro said. "Making sure our residents have access to the resources they need to decode their utility bill will hopefully save families more money."
The clinic will be hosted by Sen. Castro on Wednesday, March 2 from 6 to 8 p.m. at Gail Borden Public Library, 270 N. Grove Ave. in Elgin. It will be free to the public and no registration is required. CUB recommends residents bring copies of recent utility bills for review.
"Winter weather will always cause a spike in people's bills, but more and more I am hearing from residents that their costs are skyrocketing," Castro said. "I hope this clinic will help residents learn ways to advocate for themselves as they look for ways to lower their bills."
For any questions or more information, contact Sen. Castro's office at 847-214-8864 or reach out on her website at www.senatorcristinacastro.com/contact-us.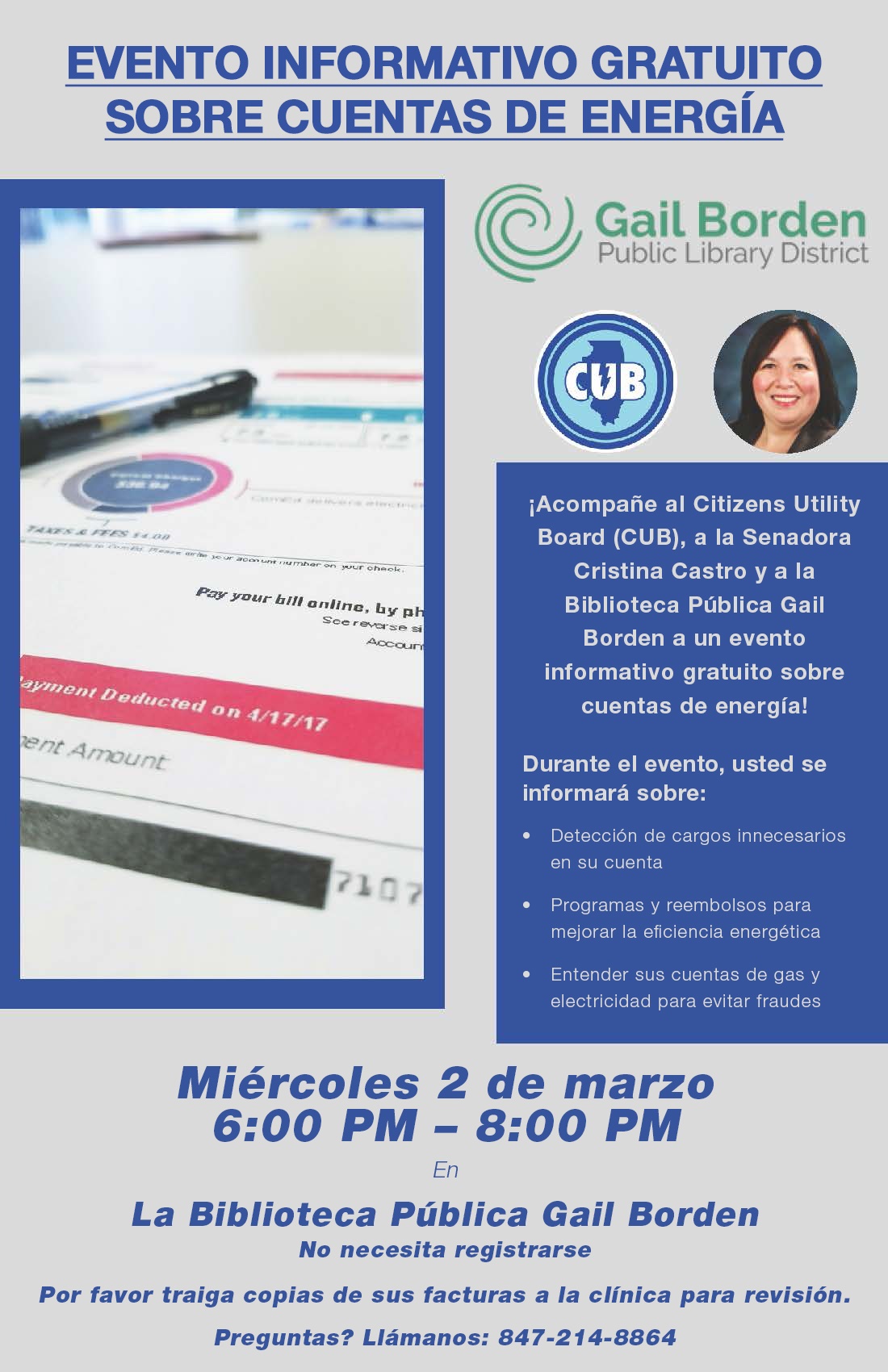 Category: News