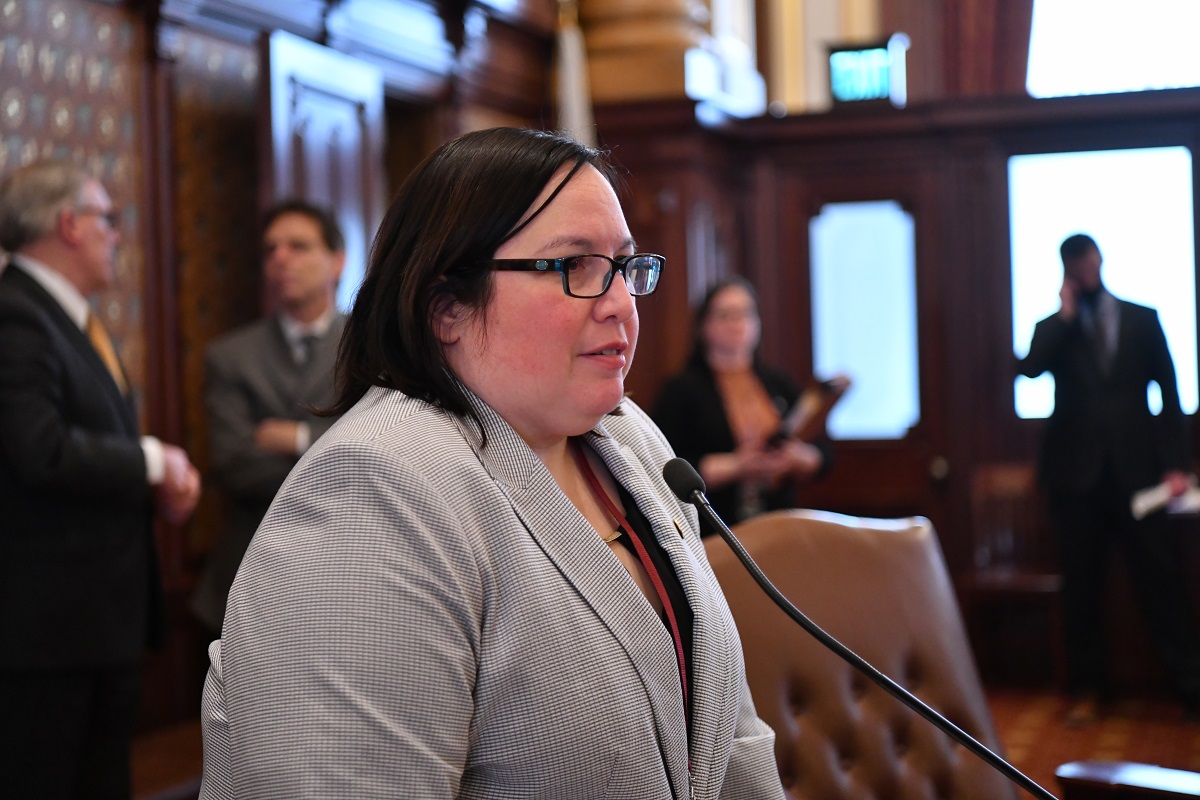 SPRINGFIELD - To ensure that Direct Support Personnel are fairly compensated for the assistance they provide to individuals with developmental disabilities, State Senators Cristina Castro (D-Elgin) sponsored legislation to make sure certain funding is passed firstly to the employees who care for the state's most vulnerable residents.
"Stagnant wages for DSPs have led to high employee turnover, which at the end of the day, hurts individuals with intellectual and developmental disabilities," Castro said. "Making sure employees at facilities that help the people that need it most get the proper compensation is essential."
DSPs are vital in community residential settings, where they help residents with daily personal care like eating and hygiene as well as teaching life skills and attending to complex medical needs. While funding for these services has increased over recent years, starting wages remain barely above minimum wage, and vacancies remain high. This disparity is because the state does not always require community agencies to pass wage increases through to the workers.
House Bill 4647 will require developmental services that are licensed through the Illinois Department of Human Services to certify that all legislatively or administratively mandated wage increases are passed on to the employees.
"DSP job duties require more than just caregiving. Medical knowledge, teaching abilities and strong interpersonal skills are necessary to provide the best care possible," Castro said. "It is only fair we ensure they are being properly compensated for their hard work."
HB 4647 passed the Senate last week and now heads to the governor's desk.