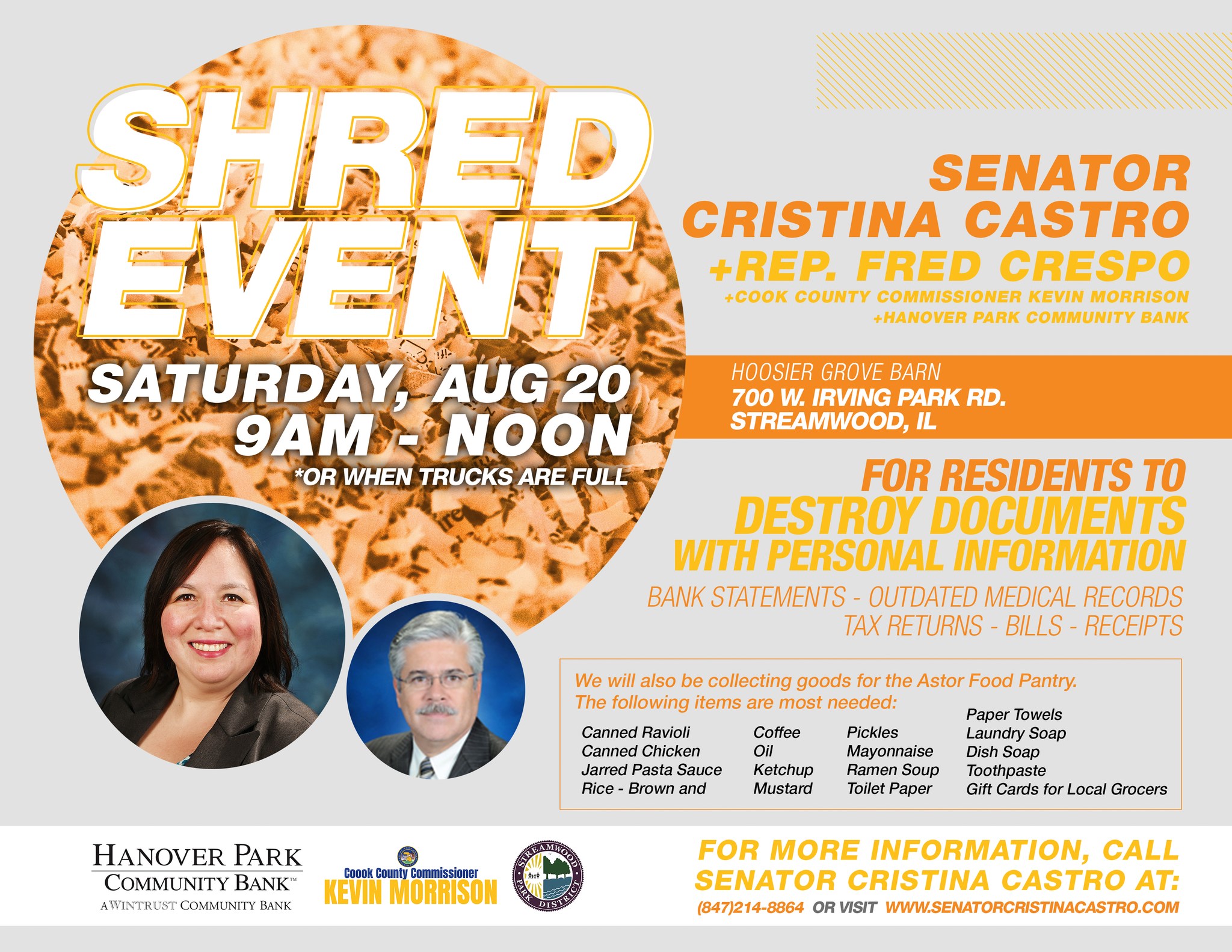 ELGIN – State Senator Cristina Castro (D-Elgin) is partnering with other local elected officials to host a free community shred day in Streamwood on Saturday, Aug. 20 that will help residents securely dispose of documents that contain personal and sensitive information.
Shredding trucks will be available at the Hoosier Grove Barn, located at 700 W. Irving Park Rd. in Streamwood, from 9 a.m. – noon or until the trucks are full. Attendees will be able to safely destroy any confidential or vulnerable records, such as bank statements, canceled checks, outdated medical records, paid bills, receipts and junk mail.
"Destroying documents that contain personal information helps protect against fraud and identity theft," said Castro. "This event is a safe and convenient way to do just that. I hope residents will leave feeling secure knowing that their sensitive information is better protected."
Sen. Castro will be joined by State Representative Fred Crespo, Cook County Commissioner Kevin Morrison, the Streamwood Park District and the Hanover Park Community Bank.
Sen. Castro's office will also be collecting goods for the Astor Food Pantry in Hanover Park. Items that are most needed include: canned ravioli, canned chicken, jarred pasta sauce, coffee, mayonnaise, toilet paper, ketchup and mustard, pickles, ramen soup, paper towels, and toothpaste. See the attached flyer for a full list of items needed by the pantry.
For more information, contact Sen. Castro's office at 847-214-8864 or online at www.SenatorCristinaCastro.com.