Published: Tuesday, January 10, 2023 07:23 PM
Para leer en español, haz click aqui.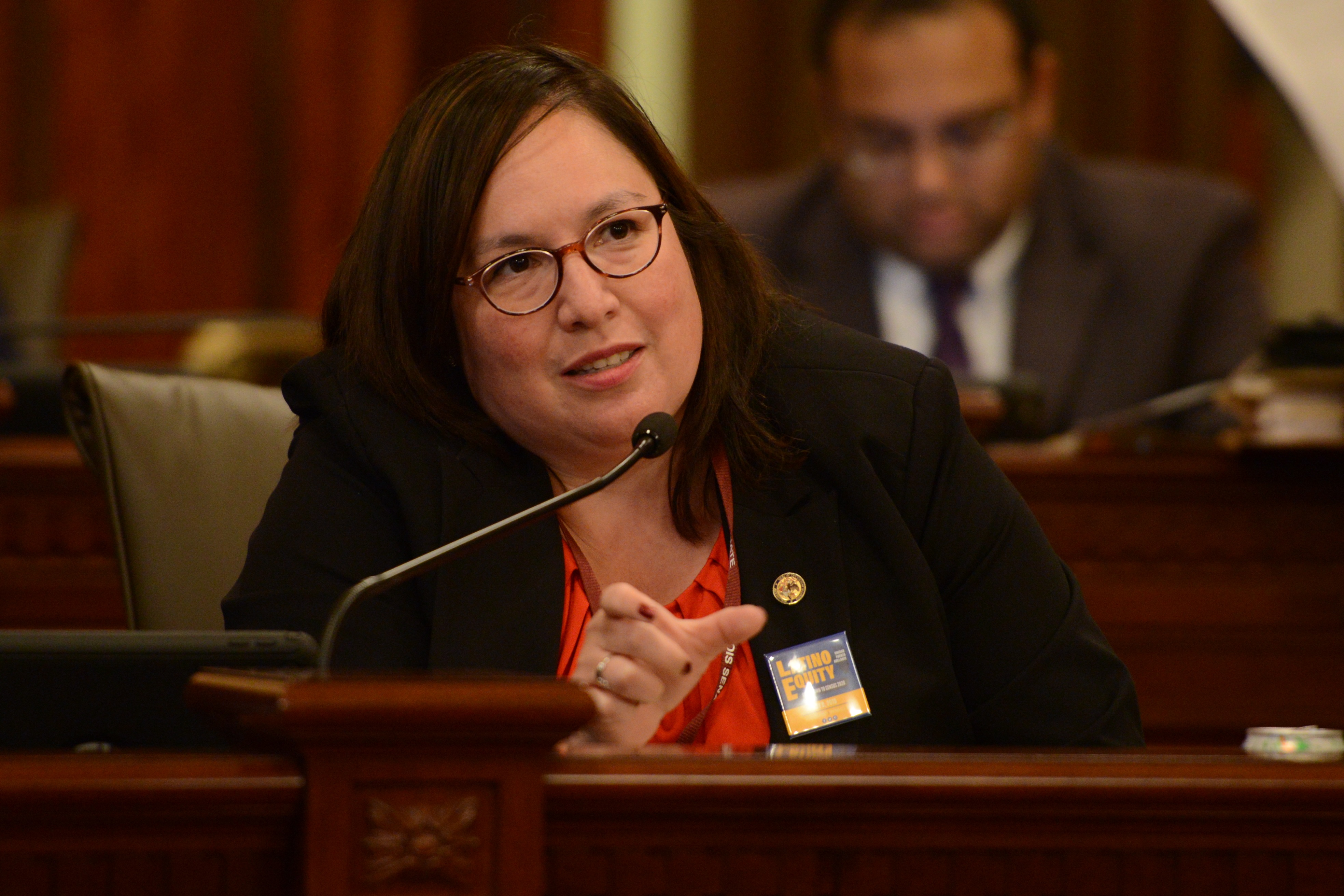 SPRINGFIELD – State Senator Cristina Castro, along with members of the Illinois Legislative Latino Caucus, helped secure more than $160 million to continue providing services and aid to newly arrived asylum-seekers on Tuesday.
"This funding reiterates that Illinois is a welcoming state that treats people with the respect and humanity they deserve," said Castro (D-Elgin). "This is about fulfilling our duties to welcome those who come here seeking a better life."
Since August 2022, governors from Texas and Florida have chartered buses to transport immigrants and asylum seekers to Chicago as part of an aggressive border policy. To date, more than 4,000 individuals have arrived in the Chicagoland area, often with little to no resources. Buses continue to arrive nearly every day.
House Bill 969, the Fiscal Year 2023 supplemental budget, has several provisions aimed at improving health and social services for Illinois residents and includes more than $160 million for organizations that provide legal representation, technological assistance, shelter, transportation, case management, interpretation and translation services for the asylum seekers.
"I am proud of our state's responsible spending over the last couple of years that has led us to this surplus," said Castro. "This investment will help make sure that our fight to secure economic stability won't leave some of our most vulnerable communities behind."
House Bill 969 invests billions in industries and communities that need it most, while making the first consistent contribution to the state's Rainy Day Fund in nearly two decades. The legislation also provides nearly half a billion dollars to hospitals and health care centers, $75 million for the Opening Doors program designed to help low-income borrowers and households of color with their path to homeownership, and invests an additional $10 million for the Court of Claims to address crime victims' needs under the Crime Victims Compensation Act.
The bill passed the Senate on Tuesday and now moves to the House for consideration.
Category: News