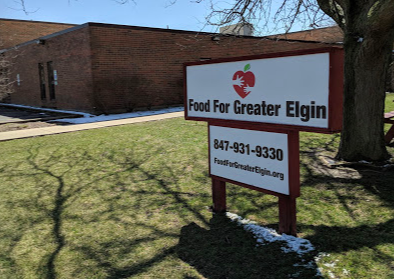 ELGIN – State Senator Cristina Castro announced Friday that she secured $300,000 in funding for Food For Greater Elgin to be used for infrastructure improvements.
"Ensuring that those who work tirelessly to combat food insecurity have the tools to do so safely and effectively is critical," said Castro (D-Elgin). "This investment will allow Food For Greater Elgin to continue providing desperately needed services to the Kane County community."
Food For Greater Elgin serves more than 2,665 households in Elgin, South Elgin, East Dundee and West Dundee, equating to over 23,475 individuals of whom approximately 34% are children and 20% are elderly. The organization ensures shoppers have access to fresh produce, meat, dairy, deli and shelf-stable items, among other essentials.
"We are beyond grateful to Senator Castro and the legislature for awarding us $300,000 to begin our expansion of our warehouse," said Michael Montgomery, Executive Director at Food For Greater Elgin. "This grant will help us operate more efficiently and provide room for an array of additional services for the people whom we serve. Senator Castro helped us and the people of the greater Elgin community in improving access to food and community services for people who are poor."
Founded in 2011, Food For Greater Elgin is the second largest food pantry in Kane County.