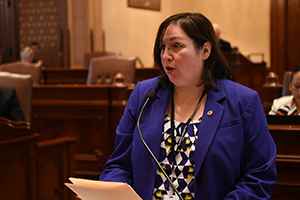 ELGIN- To encourage voter participation in Illinois, Senator Cristina Castro (D-Elgin) is excited to announce her bipartisan legislation was signed into law today.
"The right to vote is a foundation of our democratic process. This new bipartisan law will encourage more civic engagement and allow more voices to be heard in the legislative process."
The measure, Senate Bill 1933, passed the Senate and House with bipartisan support. The new law will go into effect immediately to allow automatic voter registration to be implemented by July 1, 2018.