Published: 06 November 2017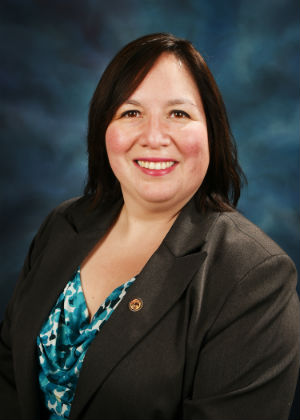 The following op-ed by Senator Castro was published in the Daily Herald on Nov. 6.
As the newest appointed member of the Illinois Legislative Ethics Commission -- essentially the internal affairs division of the legislative branch and its employees -- I'm eager to get to work. It's time for us to establish new, modern guidelines for how sexual harassment claims are handled at the Capitol. We've been remiss in this regard, and it's our obligation to do better on behalf of any future accusers and the accused.
Among the improvements for which I will advocate:
• Mandatory, yearly sexual harassment training for elected lawmakers and staff;
• Public posting of instructions for reporting sexual harassment, abuse and assault; and
• Establishing procedures and deadlines for filling future legislative inspector general vacancies and ensuring timely disposition of complaints.
Sexual harassment and gender bias are not new concepts. I would venture to say most women have experienced it at some point during their education or careers. I can recall several conversations in the workplace over the years that became inappropriate or raunchy, but I was comfortable enough to shut them down. Not everyone is able to do that, though. They rely on others to be their voice.
What's stunning about the situation in Springfield is that it apparently has been going on relatively unchecked for years because of the inherent power structure. It has to stop.
When I was sworn in as a state senator in January, I said I would stand up for the people of my district. That means standing up for every person who sets foot in the state Capitol, in my office and in the Senate chamber. They should feel welcome and safe, no matter if they are a constituent, an advocate, an employee or a lobbyist.
In Springfield, we've set strong ethical and accountability standards for those who work at the Capitol. We bar lawmakers from accepting gifts and doing political work on state time. Lobbyists are prohibited from serving on state boards to limit conflicts of interest. State workers are accountable for everything from their time cards to their office supplies.
Yet we don't have a proper system in place for reporting and investigating claims of sexual harassment.
That's why being appointed to the Legislative Ethics Commission is important to me. I want to be a voice for those who don't have one right now, and I want to make sure we hold people accountable when they need to be.
Illinois Sen. Cristina Castro is a Democrat from Elgin.
Category: News