Published: 14 August 2018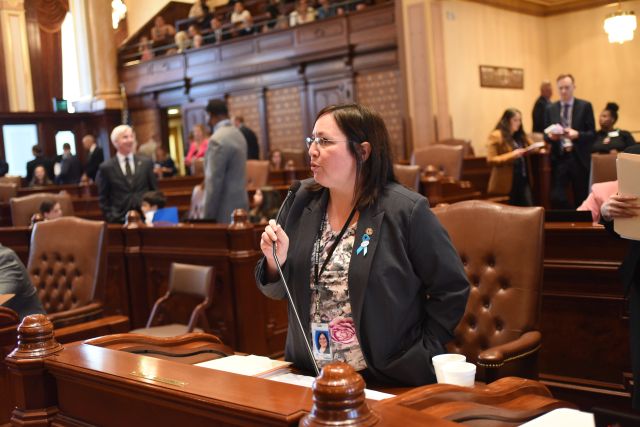 ELGIN – State Senator Cristina Castro (D-Elgin) said Gov. Bruce Rauner once again showed his true colors by vetoing a worker protection measure this week.
Rauner vetoed Castro's House Bill 4572, a powerful human rights measure that would protect all employees across the state from work-related discrimination and retaliation.
"It's troubling that once again Gov. Rauner has failed to empower and stand up for the rights of workers," Castro said. "No matter the size of the business, all employees should have the means to stand up for themselves and the assurances that they are protected by law."
Castro's measure would have expanded the Illinois Human Rights Act to cover employers of any size, as current law only covers employers with 15 or more employees. This measure would have given all employees under Illinois law the means to challenge work-related discrimination and retaliation.
"Expanding the Illinois Human Rights Act is the right thing to do," Castro said. "At this point, though, I am disappointed but not surprised that our governor has chosen to once again overlook the working class."
Last week, Castro sent another worker protection bill – House Bill 4163 – to the governor's desk. This legislation is crucial for protecting working women in Illinois. Castro is urging Gov. Rauner to sign this bill as soon as possible.
"This measure won't completely erase the problem of wage disparity between men and women in the state, but it will go a long way toward helping to prevent it," Castro said. "If Gov. Rauner fails to sign this monumental legislation, he'll show once again that he is not a friend of working women or women of color. I implore Gov. Rauner to consider the needs of the people of Illinois over his corporate friends and to do the right thing by signing the bill."
Castro vows to continue to support working men and women across the state to ensure everyone has equal rights and is paid a fair wage, even if the governor refuses to.
Category: News