Para leer en español, haz click aqui.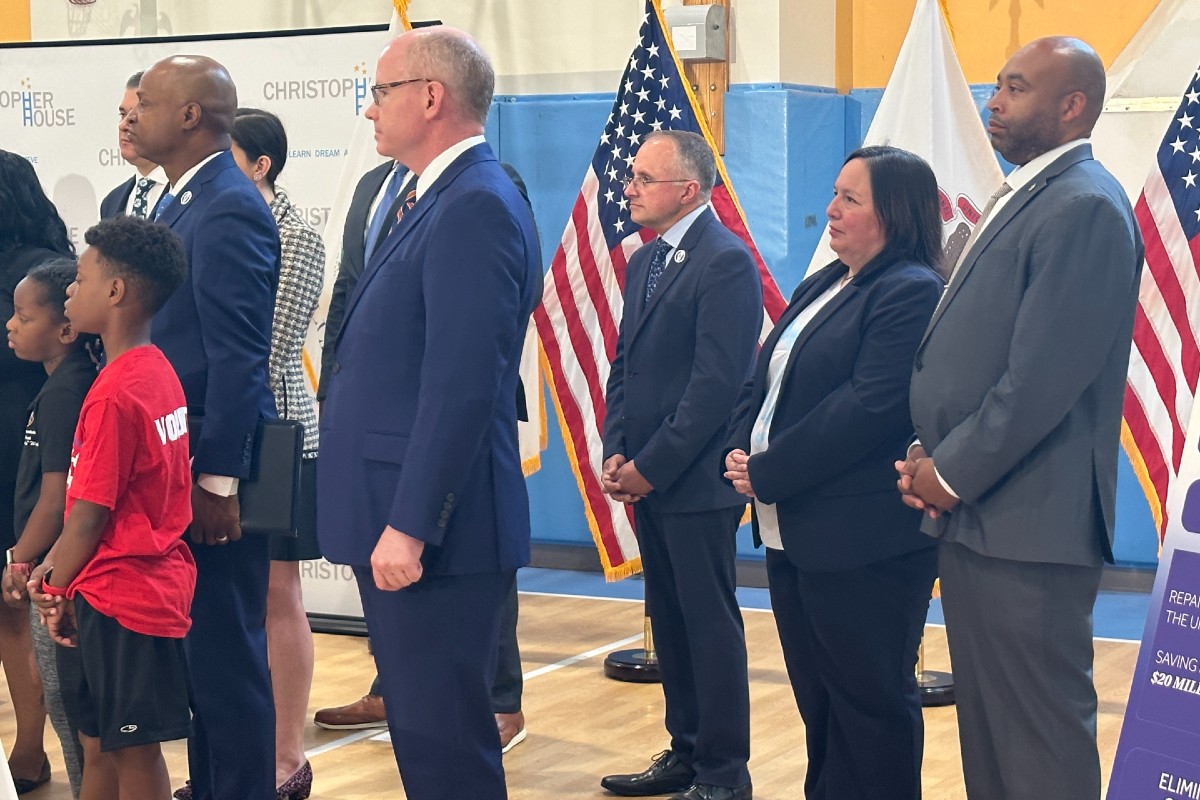 CHICAGO – State Senator Cristina Castro joined Governor JB Pritzker on Wednesday to applaud the signing of the Fiscal Year 2024 budget, marking the fifth balanced budget that the state has passed in the last five years.
"Families in my district – a community that contains the second-largest school district in Illinois – want us to tackle the rising cost of higher education and invest in their local schools," said Castro (D-Elgin). "Providing funding so that school districts can hire more teachers, families can secure a preschool spot for their young child, and nearly all students at or below the median income level can access college for free meets the moment we're in. With this budget, we are committing to making Illinois the best place in the nation to live, work, go to school and raise a family."
The Fiscal Year 2024 budget reflects a balanced plan with conservative revenue estimates. The budget funds additional investments in education and human services while exceeding pension contributions and continuing progress by paying off $450 million in rail-splitter bond debt – saving the state millions in interest and virtually eliminating all short and medium-term debt.
The signed budget includes record funding for financial aid to give thousands of students the chance to seek higher education. A $100 million increase for public universities and community colleges marks the highest increases in over two decades. The budget also increases MAP funding by $100 million, bringing the total to $701 million. This funding increase over five years will allow nearly all community college students and 40% of public university students at or below median income levels to have their tuition and fees covered through MAP and Pell Grants.
The legislation also provides funding to Illinois' Welcoming Centers to build the foundation for a statewide welcoming network that can meet the diverse needs of immigrant communities across Illinois. Additional investments in workforce development programs, attracting new companies and revitalizing downtown city centers will enhance the state's business environment and help build a diverse and skilled workforce.
"This budget is a balanced and responsible plan that will support our communities not just this year, but for years to come," Castro said. "Illinois is forging a new path forward – one where our budgets are balanced, our debt is paid off and our spending decisions are compassionate yet responsible."
The Fiscal Year 2024 budget was signed Wednesday and takes effect July 1, 2023.