Published: 01 August 2019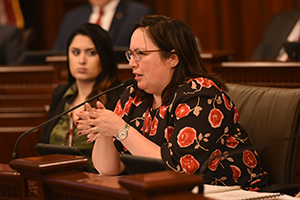 CHICAGO – State Senator Cristina Castro's bill strengthening the Illinois Equal Pay Act and tackling the wage gap was signed into law today.
House Bill 834 prohibits employers from asking about salary histories when interviewing job applicants in an effort to reduce the effects of pay discrimination from past jobs.
"This new law addresses a wide range of people" said Castro (D-Elgin). "Men and women of all ages and backgrounds should have an equal chance to succeed, and that is what I will continue to fight for as a member of this General Assembly.
Category: News