Published: 27 February 2018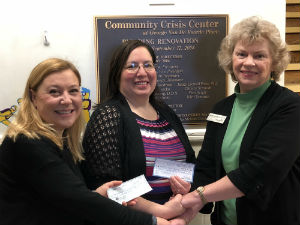 ELGIN – State Senator Cristina Castro (D-Elgin) and Representative Anna Moeller (D-Elgin) presented a donation to the Community Crisis Center of Elgin on Feb. 26.
Last December, Castro and Moeller hosted a joint holiday open house and collected $300 in change from guests in attendance. Both legislators wrote matching checks of $350, making the total donation $1,000.
Category: Information