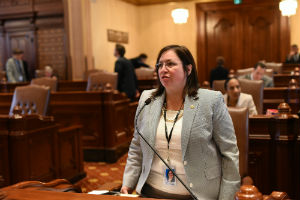 ELGIN – After hearing about the accusations of abuse at a Chicago shelter housing immigrant children, Senator Cristina Castro (D-Elgin) is calling on DCFS for an investigation.
"These allegations are disgusting," Castro said. "Not only are migrant children being ripped apart from their families, but now we hear about them being poorly treated and threatened in a place where they are supposed to be cared for."
Children placed in Casa Guadalupe, run by Heartland Alliance, spoke to The Washington Post about the horrors they faced while away from their families. Now, after being released to their mothers, reports say these children still have altered behavior and nightmares.
"If state funds were used to support these efforts, DCFS needs to investigate," Castro said." I want to ensure that this behavior is stopped immediately and to know what they have done to make sure this doesn't happen again."
Category: News