Published: Friday, February 03, 2017 09:16 AM
ELGIN- The staggering effects of Illinois' budget stalemate and the components of a wide-ranging Senate plan to break the impasse were the focus of Senator Cristina Castro's first town hall meeting with constituents in Elgin Wednesday night.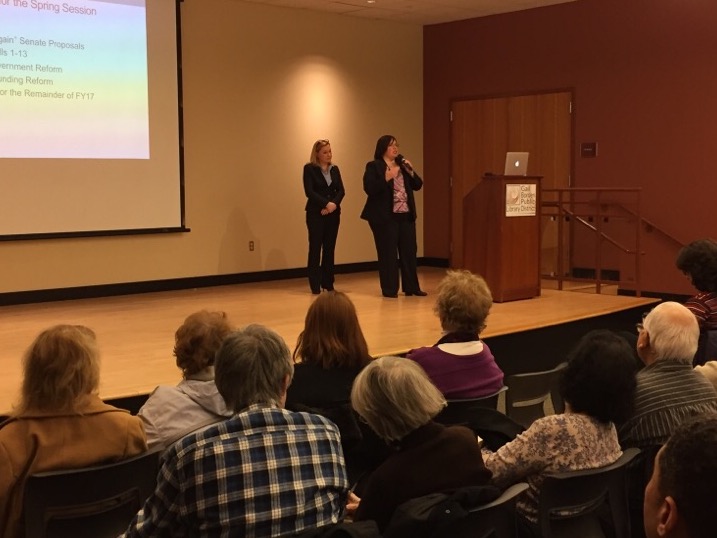 Castro, an Elgin Democrat, was sworn in for her first term as a state senator in January. She co-hosted the town hall meeting with Representative Anna Moeller, also an Elgin Democrat. More than 150 people turned out for the discussion. Although originally scheduled for an hour, Castro and Moeller spent two-hours speaking with their constituents on a wide-range of issues.
"Local residents are the voices that should be heard first and foremost in Springfield," Castro said. "Town hall meetings are one of the ways that legislators like Rep. Moeller and I can hear what our constituents' concerns are so we can work together towards improving our state."
Category: News