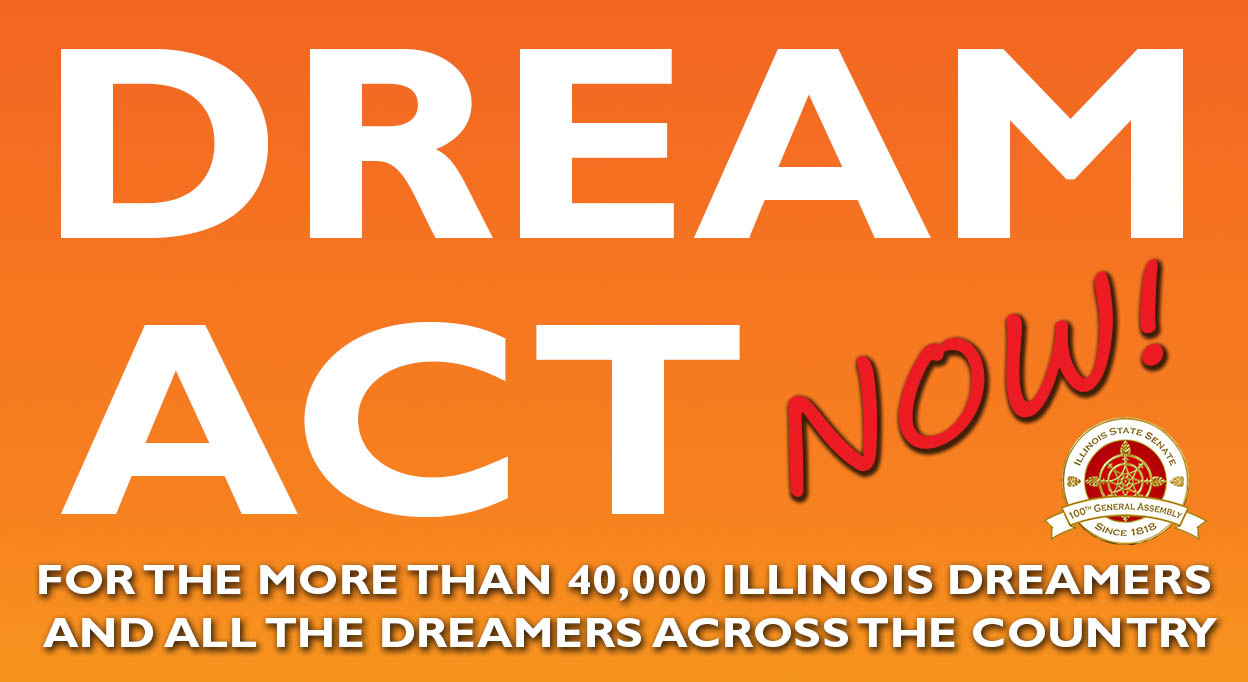 CHICAGO- The Illinois Senate Latino Caucus joins the outcry of many throughout the nation in urging congress to pass the DREAM Act before the holiday break. Advocates for immigrant rights believe that this may be the last chance for Congress to extend lawful immigration status to those brought to the United States as children.

The Deferred Action for Childhood Arrivals program that protected young immigrants from deportation was rescinded by the Trump administration in September, putting the futures of hundreds of thousands of people nationwide at stake. More than 40,000 Dreamers reside in Illinois.

The Senate Latino Caucus members released the following statements:

"Trump is trying to make young people, who have lived much of their lives in this country and in this state, leave a place that has become their home. Washington needs to do what is right and take action now before it is too late," said State Senator Cristina Castro (D-Elgin).