Published: Thursday, March 30, 2017 01:03 PM
SPRINGFIELD – Today in the Capitol, Senator Cristina Castro (D-Elgin) passed a resolution to designate this month of March Social Work Month in Illinois.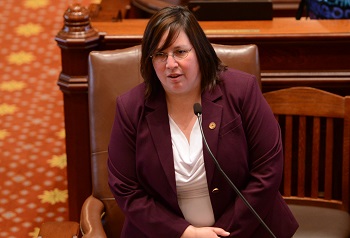 "Social workers protect the most vulnerable among our society and deserve to be celebrated for their tireless efforts," said Castro. "I'm happy that my fellow senators see the importance of everything social workers do to support our communities and join me in making March the month to recognize their hard work."
With nearly 650,000 social workers in the U.S. and over 20,000 in Illinois, social workers are the largest group of mental health care providers in the U.S., and help people cope with a wide range of challenges in life.
Category: News