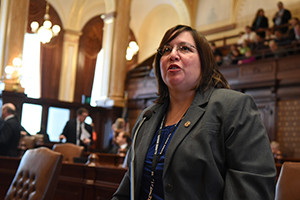 The Illinois Senate passed a measure Friday that would bring automatic voter registration to the state of Illinois.
State Senator Cristina Castro (D-Elgin), who co-sponsored the measure released the following statement:
"I am happy to see this measure receive such great support from my colleagues on both sides of the isle. The right to vote is a pillar of our democracy. Automatic voter registration will bring more participation and allow more voices to be heard in the legislative process."
The measure, Senate Bill 1933, passed the Senate on Friday and goes to the House for consideration.