Published: Monday, August 21, 2017 12:00 PM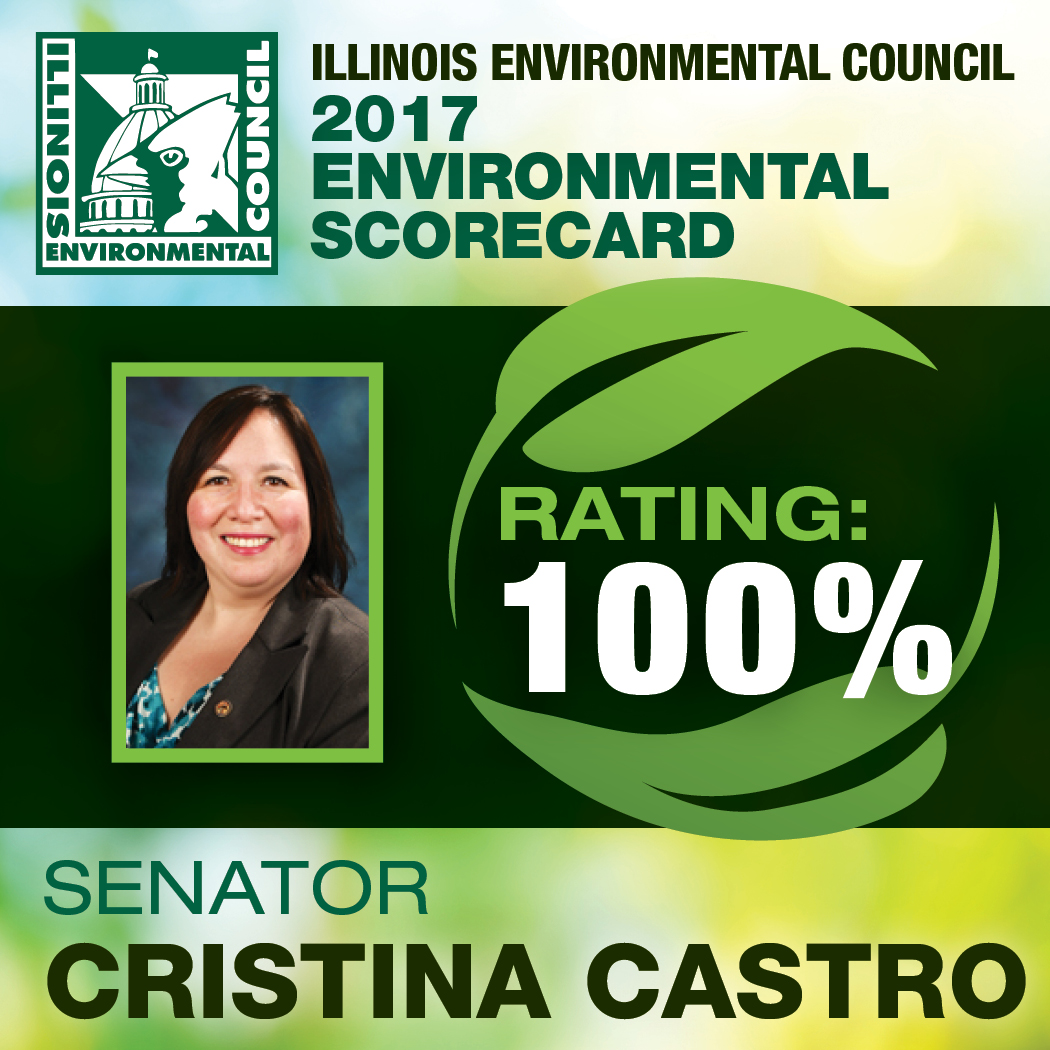 ELGIN- The Illinois Environmental Council released their 2017 Environmental Scorecard today.
State Senator Cristina Castro joined a bipartisan group of 12 senators in recieving a 100% environmental rating from the Illinois Environmental Council.
Some of the bills on the 2017 Environmental Scorecard include:
HB2831: PROPERTY ASSESSED CLEAN ENERGY ACT
HB2831 allows local governments to create their own property-assessed clean energy programs and issue low interest bonds to finance clean energy projects.
SB71: NEW PUBLIC UTILITY WIND PROJECTS

SB71 removes certification requirements for new, utility-scale wind projects, which makes it easier to build these projects under the Future Energy Jobs Act.

SB1029: NATURAL AREAS STEWARDSHIP ACT

SB 1029 promotes stewardship of Illinois' natural resources by allowing Natural Areas Acquisition Funds to be used on stewardship activities in addition to land acquisition.

HB3399: BOBCAT HUNTING
HB3399 bans the hunting and trapping of bobcats in many parts of Illinois, and limits the number of bobcats that can be killed in the parts of the state where it's allowed.

SB1417: RECYCLING E-WASTE

SB1417 requires manufacturers to provide e-waste programs to transport and recycle residential electronic devices through a convenience-based standard. These programs are to start in 2019.

SB1420: COOKING OIL COLLECTION

SB1420 exempts non-profit organizations and government entities that collect cooking oil in collection drives from the public from registration, licensing, fee, and reporting requirements.


Category: News