Published: Tuesday, December 20, 2022 11:16 AM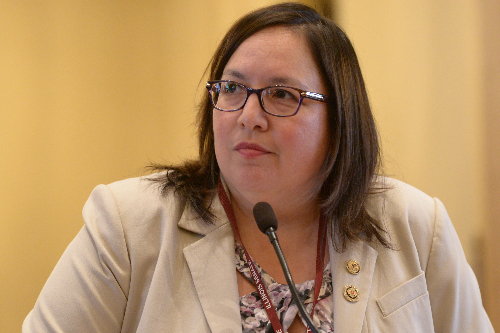 ELGIN – State Senator Cristina Castro celebrated the Illinois Department of Economic Opportunity's announcement Friday of an all-new, $40 million annual grant program under the Climate and Equitable Jobs Act that will provide funding to communities undergoing a significant energy transition.
"Passing CEJA was a massive undertaking and the opening of the Energy Transition Community Grant Program is just the beginning," said Castro (D-Elgin). "CEJA isn't just about lowering emissions, it is also about economic development, workforce training and building a better future for all Illinois communities."
Under CEJA, the Illinois Department of Commerce and Economic Opportunity will invest $40 million per year for the Energy Transition Community Grant Program that will help communities transitioning away from coal mines and fossil fuel plants and prepare the state's workforce for the jobs of the future.
Category: News