Published: 24 August 2018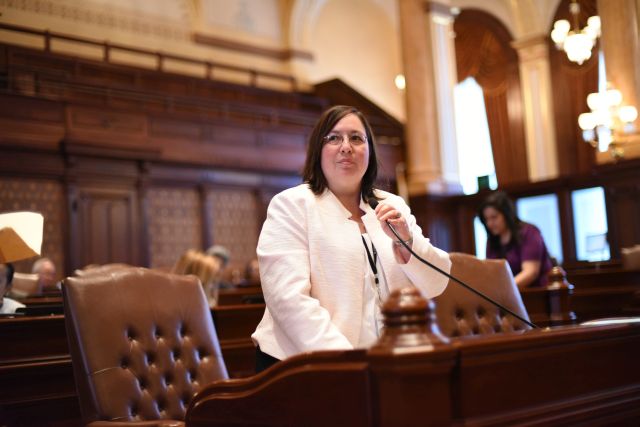 ELGIN – Gov. Bruce Rauner axed a measure from State Senator Cristina Castro (D-Elgin) Friday that would have protected undocumented immigrant tenants from harassment by landlords.
"This once again proves the governor is no friend of Illinois' diverse immigrant communities," Castro said. "Gov. Rauner continues to flock President Trump's hostile right-wing agenda instead of embracing the contributions diversity brings to our state and society. Illinois needs a leader, not a Trump follower."
Rauner issued vetoes on three measures, including Castro's Senate Bill 3103, which would create the Immigrant Tenant Protection Act to prohibit landlords from questioning a tenant's immigration status as a means of harassment or to force an eviction.
Castro's measure would allow tenants to report criminal activity or habitability issues without being targeted based on their immigration status.
"This measure would simply put protections in place to ensure that landlords were not holding their tenants' immigration status over their head to demand higher rent or eviction," Castro said. "Tenants should have the freedom to come forward and report these crimes, no matter their citizenship status. It is important, not only for the tenant's safety, but the safety of our communities."
House Action Illinois, Illinois Coalition for Immigrant and Refugee Rights, Sargent Shriver National Center on Poverty Law, Latino Policy Forum, Asian Americans Advancing Justice-Chicago, Illinois Coalition Against Domestic Violence and SEIU Healthcare are a few of the organizations in support of the measure.
Rauner also vetoed The Immigration Safe Zones Act (SB 35), which would have directed the Illinois Attorney General to develop model policies for courthouses, schools, libraries, medical facilities and shelters on how to handle immigration enforcement activity, and the VOICES Act (SB 34), which would have set consistent rules for law enforcement agencies that work with survivors of domestic violence, sexual assault, trafficking and certain other crimes.
Castro pledges to work with her colleagues to override these discriminatory vetoes.
"Gov Rauner refuses to stand up for minority communities across our state," Castro said. "Every time we need him to lead, he has turned his back on immigrant families who are simply trying to achieve the American dream."
Category: News