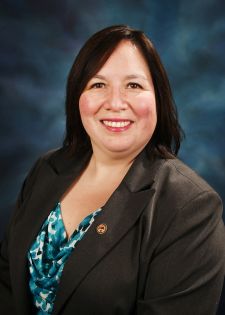 SPRINGFIELD – State Senator Cristina Castro (D – Elgin) issued the following statement regarding House Bill 4163.
"Tomorrow, we will send House Bill 4163 to the Governor's desk. This legislation is crucial for protecting working women in Illinois, and I am urging the Governor to sign this bill as soon as possible.
"Women in Illinois are paid significantly less for doing work comparable to what their male counterparts do, earning on average 79 cents for every dollar a man makes. The gap is even worse among women of color, as black women only earn 63 cents for every dollar, and Hispanic and Latina women earn only 48 cents.
"In total, working women in Illinois lose out on nearly $20 billion because of preventable wage gap issues. This lost income makes it even harder for already struggling working class families to be able to afford their basic goods and services, and it's based on nothing but the sex of the employee. It's shameful and frankly embarrassing that such a discrepancy still exists in 2018, and we need to do all we can to stop it.
"If this bill becomes law, employers will no longer be able to ask potential new hires about their salary history. This practice is used to artificially reduce the compensation earned by women, since employers can then use the answer to this question to pay based on history, and not based on what the work should actually earn.
"In addition, HB 4163 gives employees who find themselves the victims of unfair pay practices a method to seek compensation, including the recovery of the lost wages, punitive damages, injunctive relief and reimbursement of court and attorney fees.
"This bill won't completely erase the problem of wage disparity between men and women in the state, but it will go a long way toward helping to prevent it. If Bruce Rauner fails to sign this important legislation, he'll show once again that he is not a friend of working women or women of color in Illinois. I implore Governor Rauner to consider the needs of the people of Illinois over his corporate friends, and to do the right thing by signing the bill."