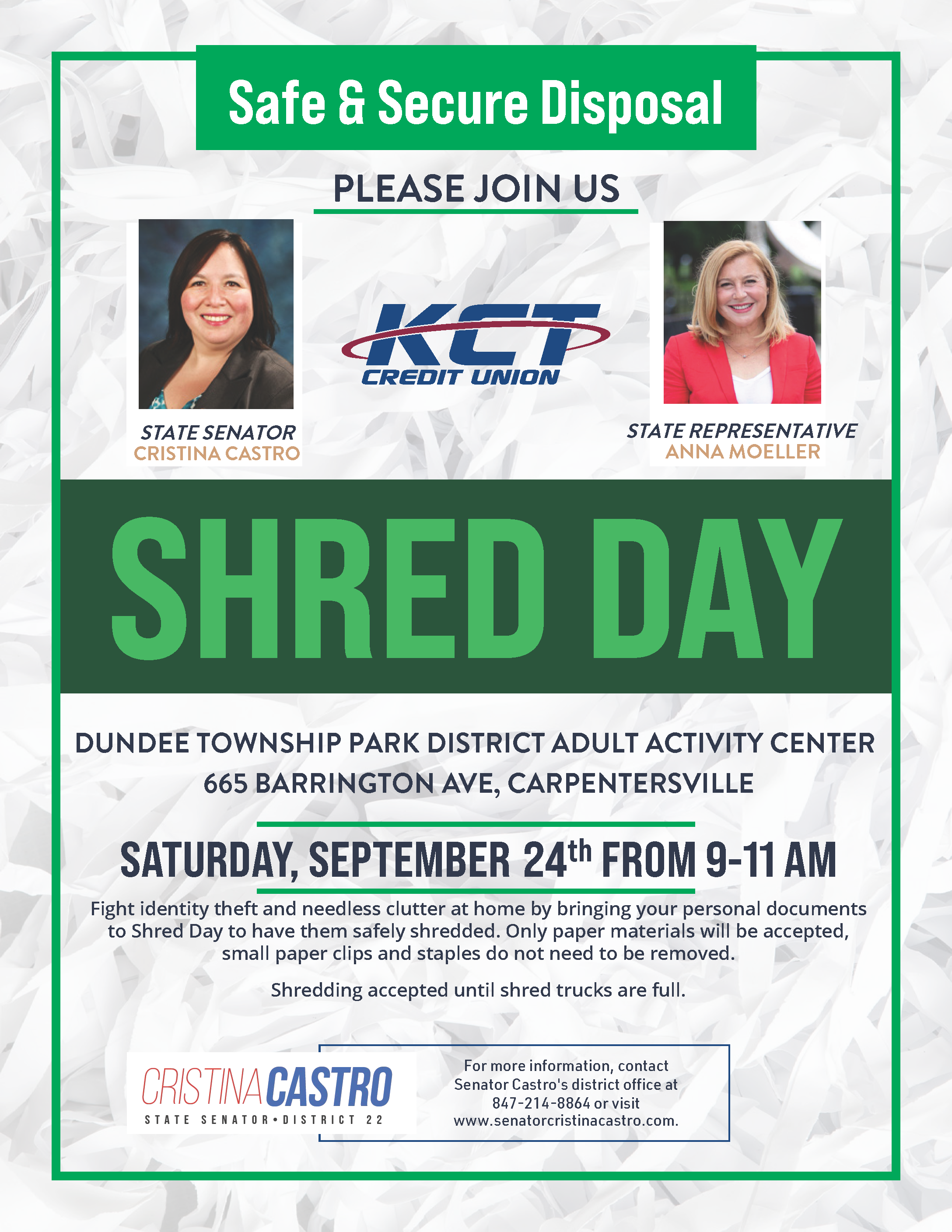 CARPENTERSVILLE – To provide residents with a secure option for shredding documents containing personal information, State Senator Cristina Castro is hosting an event in Carpentersville offering free, safe discarding services.
Shredding trucks will be available at the Dundee Township Park District Adult Activity Center, located at 665 Barrington Ave., from 9 a.m. to 11 a.m. on Saturday, Sept. 24. Only paper materials will be accepted, and small paper clips and staples do not need to be removed.
"In 2021, there were nearly 1.4 million reports of identity theft received by the Federal Trade Commission," said Castro (D-Elgin). "Many of us have documents containing personal information piling up in our homes, so I encourage families to be proactive by safely disposing those documents."
The event is hosted in partnership with KCT Credit Union and State Representative Anna Moeller. Examples of documents with personally identifiable information that should be shredded include bank statements, outdated medical records, utility bills, canceled checks, junk mail, credit card applications and receipts.
For more information, please contact Senator Castro's office at 847-214-8864.